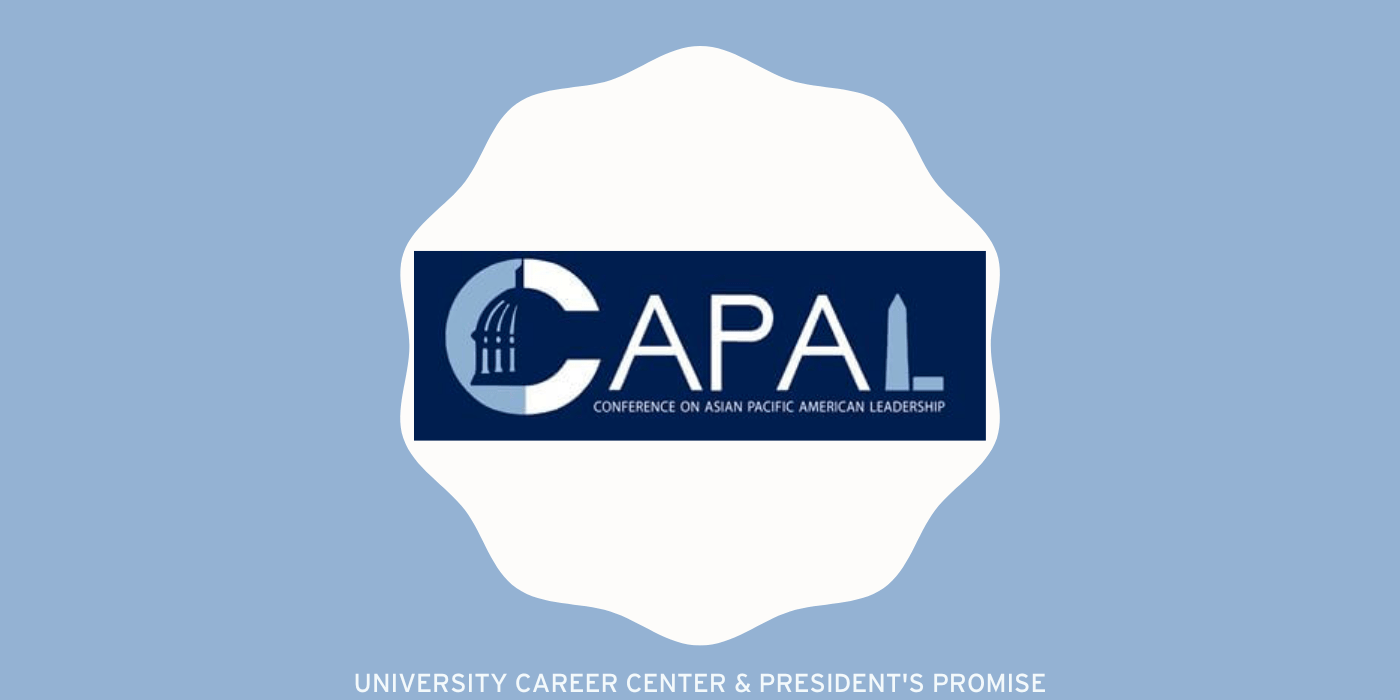 Location: The Catholic University of America, Hannan Hall, Room 108, 620 Michigan Ave, NW, Washington, DC 20064
Through weekly sessions over the summer, the Washington Leadership Program introduces students to Asian American, Native Hawaiian, and Pacific Islander (AANHPI) leaders in public service who can inform and inspire students' own civic engagement. Through panel discussions and participatory activities, this free program served over 220 individuals in prior years. CAPAL's 2023 Washington Leadership Program Series is made possible through the generous support of the Mayor's Office on Asian and Pacific Islander Affairs (MOAPIA).
This year's theme is "The Future of AANHPIs in Public Service". Through conversations with community advocates and public service leaders, attendees can learn about various ways to become involved in the public sector and be inspired to make change and uplift the voices of AANHPI communities. 
This event series is FREE and open to all in-person and virtual attendees. RSVP for CAPAL's 2023 Washington Leadership Program here or register and learn more about individual sessions below.
Venue Info
All 6 WLP sessions will take place at:
The Catholic University of America, (CUA) 
Hannan Hall, Room 108
620 Michigan Ave, N.E.,
Washington, DC 20064
Transportation/Parking
Metro: The nearest stop is Brookland-CUA on the Red line.
Bus: From Downtown DC: take the G8 Avondale or 80 Fort Totten to Monroe St NE & 7th St NE
By Car / Parking: Parking is available outside the building for $2 per hour in CUA's parking lot.
Event Info  
All WLP sessions are 6:00-8:00 ET with free dinner served at 5:30 pm ET. All sessions will consist of a panel discussion and audience Q&A followed by optional networking and mingling afterwards with speakers and attendees.
Registration & Dinner: 5:30-6:00 pm ET
Panel Discussion and Q&A: 6:00-7:30 pm ET
Networking & Mingling: 7:30-8:00 pm ET
Questions? Contact the University Career Center & President's Promise at ucc-recruiting@umd.edu.
Note: We are helping to promote this external event as it may be of value to the University community. However, this external event is not affiliated with the Career Center or the University of Maryland.
Event Type: Workshops & Panels
Event Location: Off-Campus
Audience: Race/Ethnicity
Industry: Government, Policy, Law & International Affairs