We've got your back with every aspect of your career journey. It's never too early to begin the process, so whether you just want to know about the resources available or you're ready to chart a course, let us help you!
Most important is knowing where to start. Career development evolves in stages.  To get where you ultimately want to go, start with the stage that fits your current situation using the quick links below.
Explore All Center Resources
Career Exploration
Find what works for you. Take a self assessment, browse industries and career paths, and explore diversity & identity resources.
Explore Your Options
Finding Jobs & Internships
Get experience and prepare yourself for the search. We have resources for every step of this process.
Find Resources for You
Events
See what we offer daily in workshops, panels, and networking events to help your professional growth.
Career Center Events
Engage in Online Resources
FOCUS2
Complete self-assessments about your interests, work preferences, personality, and values to determine some potential career paths that may be a good fit specifically for you.
Firsthand
Gain helpful insight on a variety of industries and career paths through guides, blogs, and videos.
Big Interview
Practice your virtual interviewing skills with industry-specific interview questions or popular questions that have a tendency to make an appearance during an interview.
GoinGlobal
Learn about country-specific programs and resources to help you get abroad for internships and job opportunities.
LinkedIn Learning
Develop new skills to make you more marketable to the types of employers you are seeking out.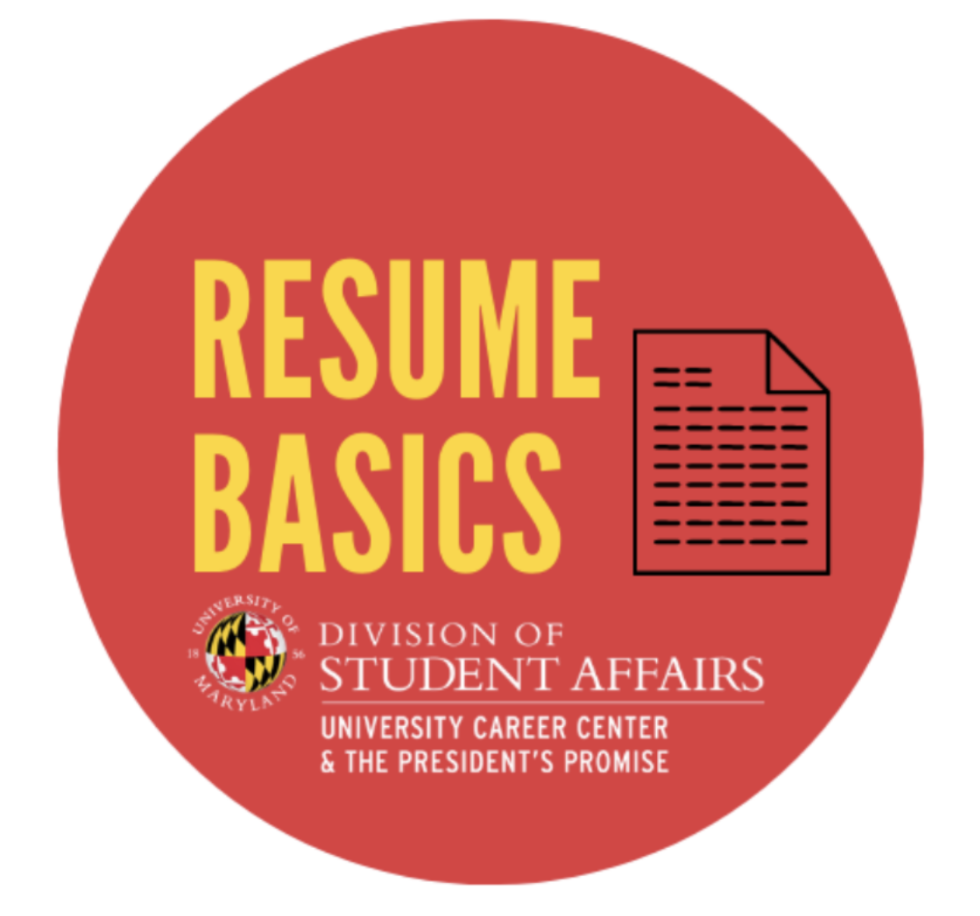 Resume Basics
This introductory Module includes information and activities to help students think critically about the content and formatting of effective resumes.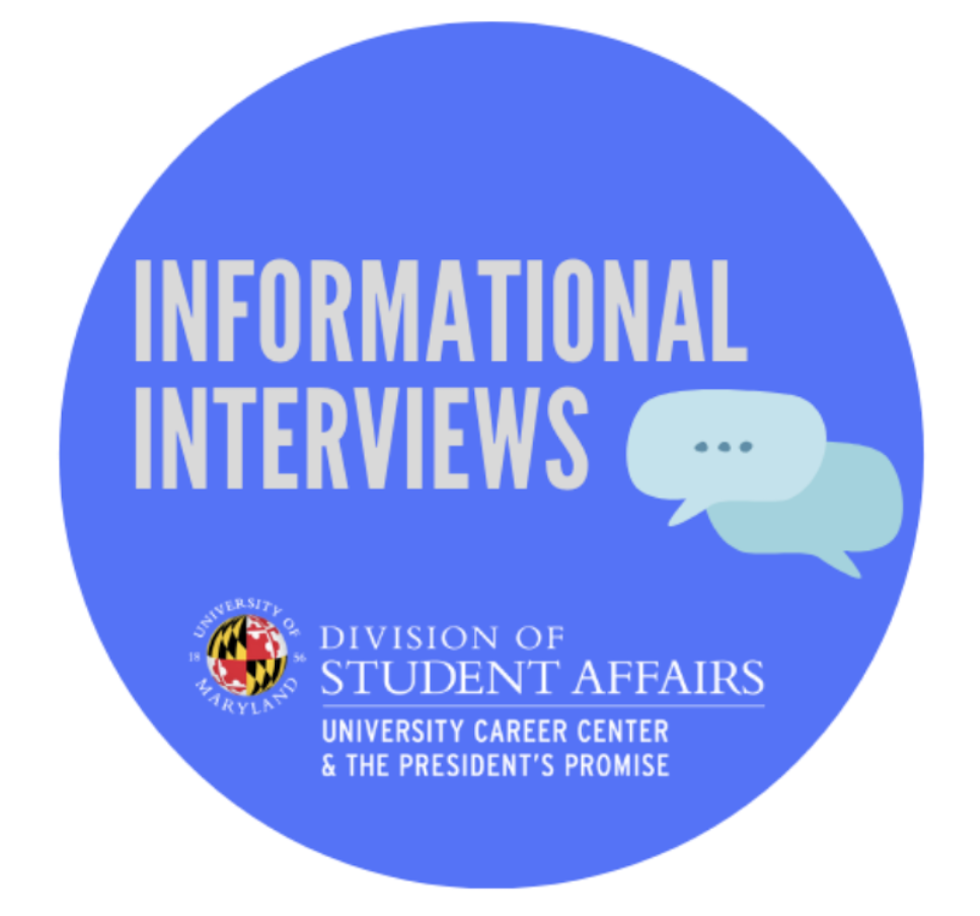 Informational Interviewing
Learn how informational interviewing helps support networking and your search process: identify and reach out to professional contacts for informational interviews via LinkedIn & Terrapins Connect, view sample outreach emails and thank you messages, and read through tips on how to make the most of the informational interview.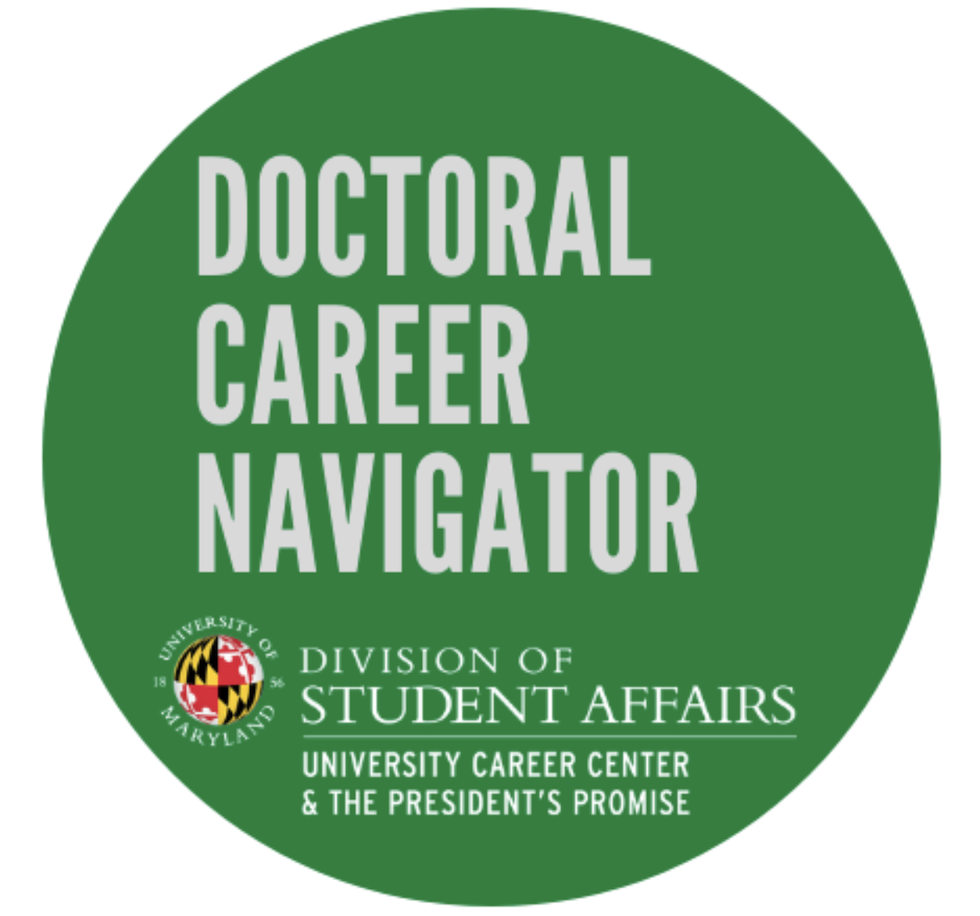 Doctoral Career Navigator
What are you going to do with your doctoral degree? This course will enable you to answer this question, get active about career planning and gain the skills needed to land internships, postdoc positions and jobs after graduation.