Employers
The University of Maryland is the state's flagship institution and one of the original land-grant institutions in America. A top-ranked public research institution, we boast a diverse and talented student community of over 40,000, who value inclusion, innovation, entrepreneurship and imagination.
Partner With The Center
The University Career Center & The President's Promise looks forward to working with you to create a customized recruiting plan, tailored to meet your organization's unique hiring goals. Our employer relations team is well positioned to facilitate your organization's connections across our campus to our talented undergraduate, graduate and alumni Terp community.
Get started today by contacting our Employer Relations team at ucc-recruiting@umd.edu.
Want to Know More About Events? 
Hire Students and Alumni
Our goal is to aid your team in identifying the talent that best meets your needs in as seamless a process as possible. We want to support you in your efforts to share your opportunities, connect with students in meaningful ways and ultimately hire our students. Review some of our options below or reach out if you have ideas that make more sense for your team.
Have you hired a UMD student or alum?
Let us know in a quick survey. Whether for an internship or full-time position, this data helps us track the outcomes of our students and allows us to name your organization among those who hire Terps. Review our Graduation and Internship Surveys for more information about where our students go.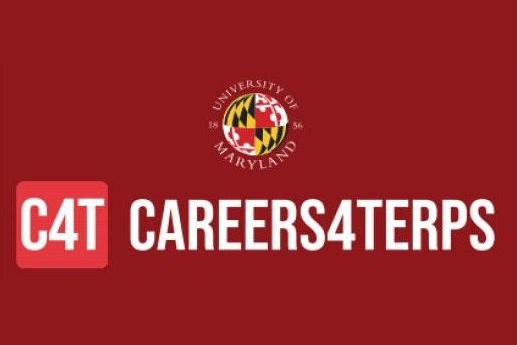 Post Jobs & Internships
Your first step in recruiting at the University of Maryland is registering as an employer and posting your organization's opportunities in our Careers4Terps (C4T), job/internship database. Registration is simple and posting is free of charge!
Recruit at UMD
No matter your hiring needs, we can help develop a plan of action to help you achieve your goals.
Interview at UMD
The Interview program allows you to seamlessly coordinate candidate interviews, in-person or virtually, for part-time, internship and full-time roles.
Volunteer to Support Students
Your influence matters and your impact can be long-lasting. Partner with us to prepare and educate students for navigating their career journey.
More Resources for Employers
Upcoming Events
June 7, 2023

The Metropolitan Transportation Authority is looking for dynamic individuals to join their Information Technology department. Register today and your resume will be sent to the Talent Acquisition team at the MTA.

View Event Details

for MTA IT Expo

July 19, 2023

The Tech Talent in the Cloud Event will bring various companies, looking to fill their cloud and cloud support roles, to you!  Register today to virtually connect with hiring managers through 1:1 text, audio or video conversations!  

View Event Details

for Tech Talent in the Cloud
Employer events will be added here as they are scheduled.