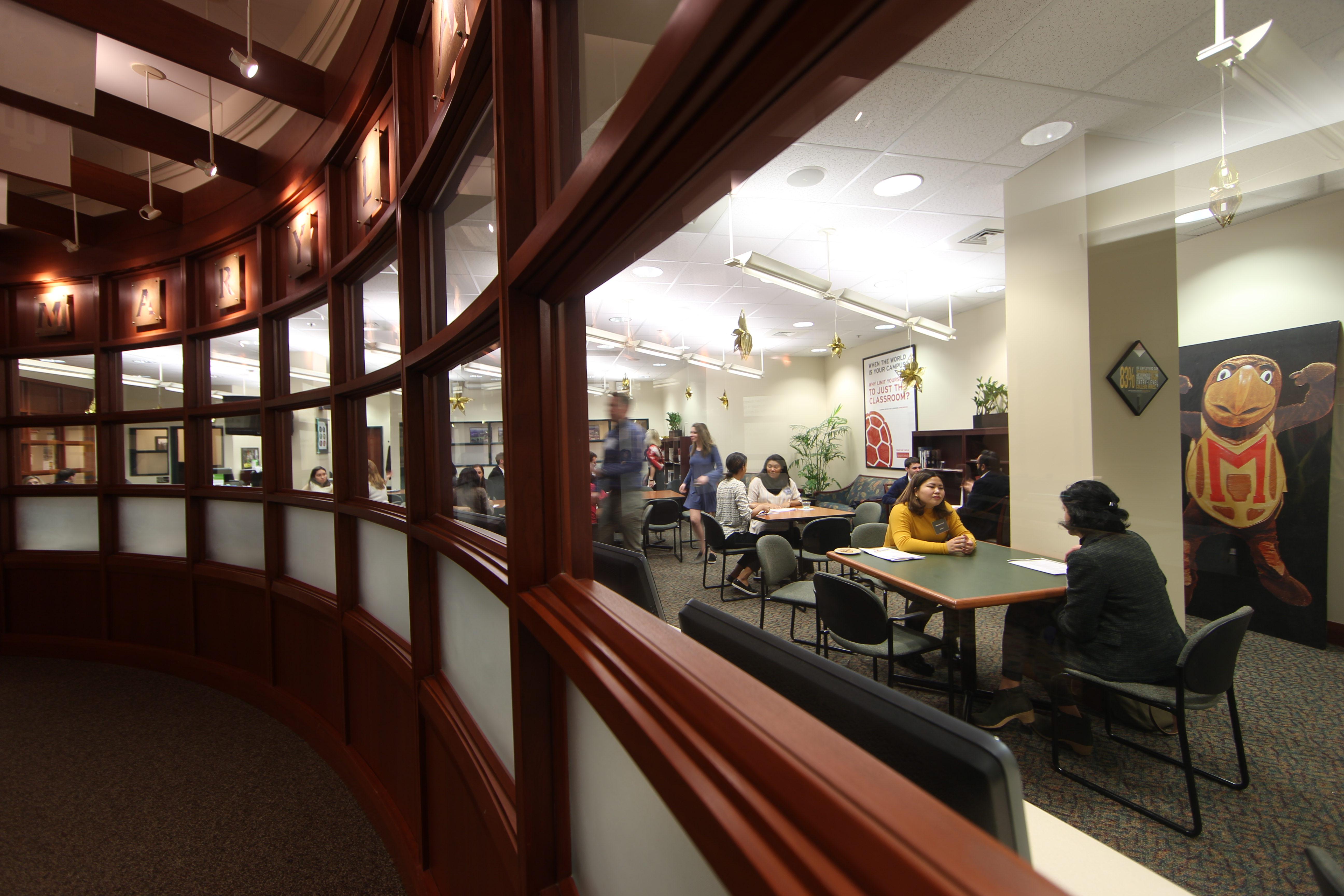 Find a meaningful career
Helping you pursue your ambitions and navigate all steps of the career journey
Alerts
Handshake
Formerly Careers4Terps, Handshake is now our online career management tool for UMD students and alumni. Learn about Handshake.
Have an account? Login here. 
Please Fill Out the December 2023 Graduation Survey!
Below are quick links to the most frequently accessed content on our website. If you're sure of what you want, simply click through.
Career Exploration
Gaining Experience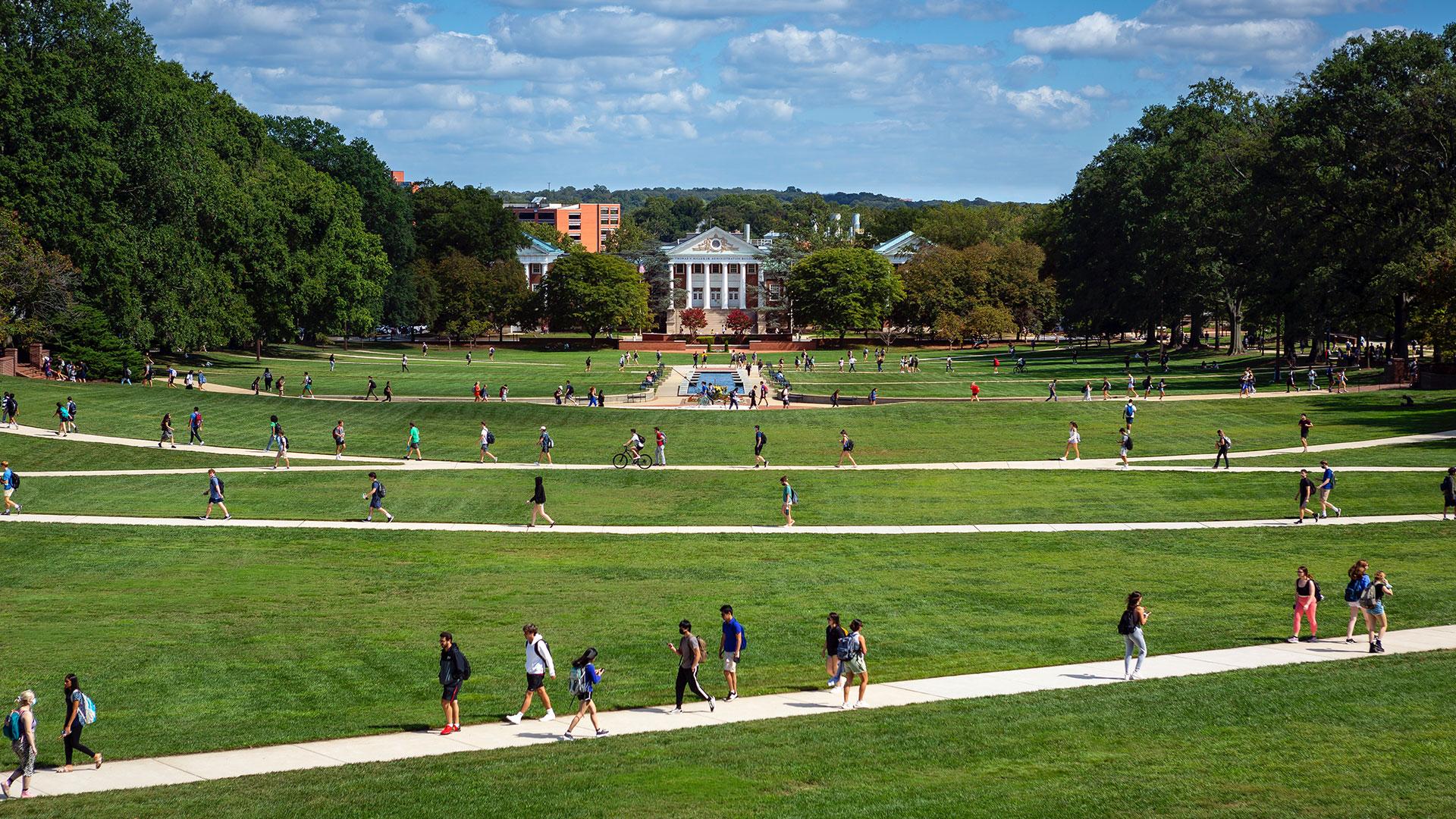 A Career You Hadn't Considered
Your career path doesn't have to be linear, and there may be options for you that you may not have considered. Learn more about your field and the industry here.
Explore Industries and Career Paths
Who We Serve
The University of Maryland Career Center has resources for everyone.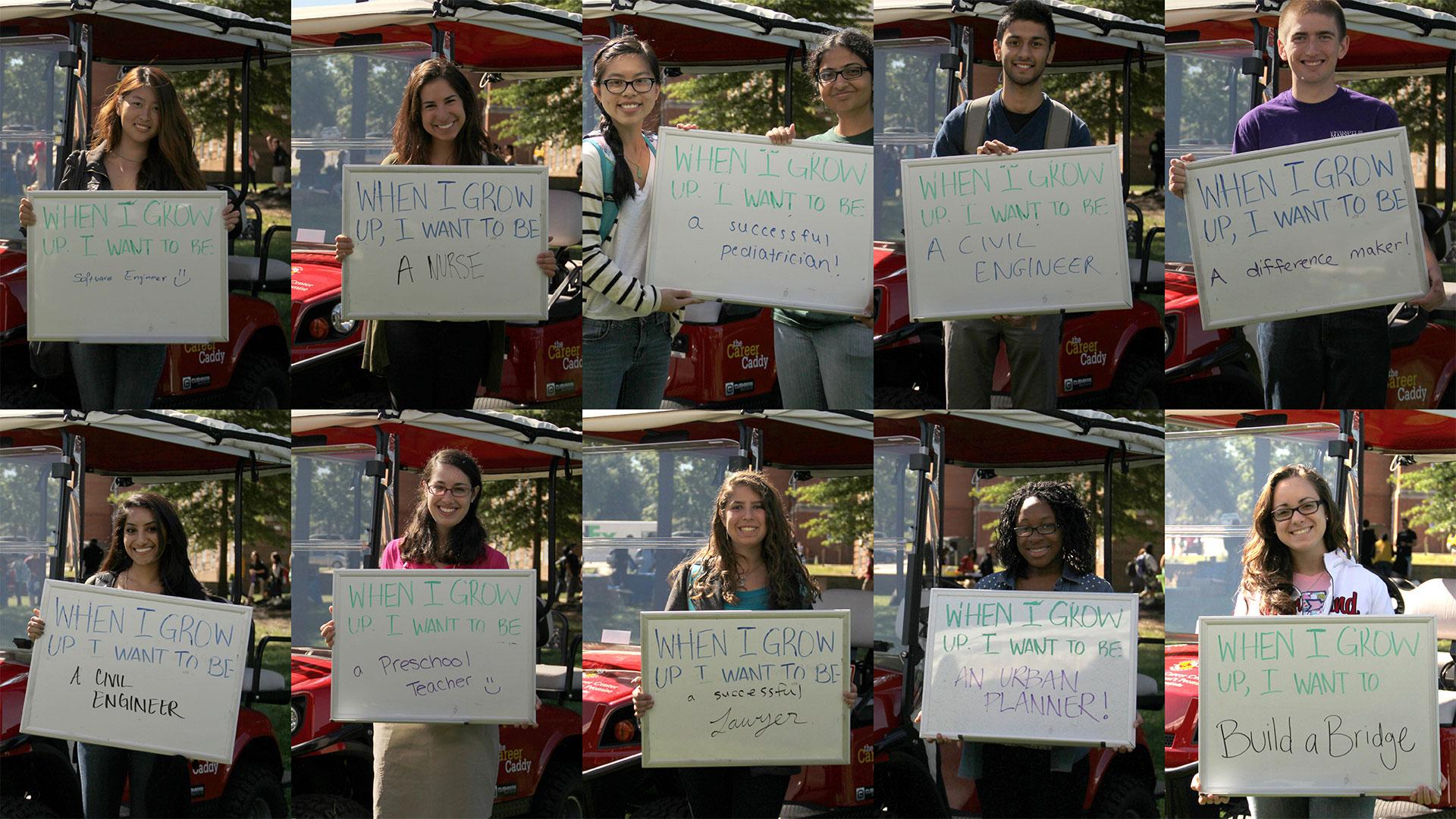 Bring Your Complete Self to Work
Myriad identities, skills, experiences and perspectives are welcomed by organizations for operational effectiveness and institutional advancement.
Diversity & Identity Support
91%
Total placement of most undergraduates degree recipients entering the workforce.
93%
Employed undergraduates degree recipients in positions directly related to their career goals (55%) or is a stepping stone (38%) towards their career goals.
We enjoyed conversing about my background in activism and my senior project so much that we met again to talk about filmmaking techniques. I was offered a production assistant position with his affiliate with a film that he's creating. Lastly, [my Intern for a Day host] told me that I could intern at his office and use the TV studio for any short film I wanted to make.