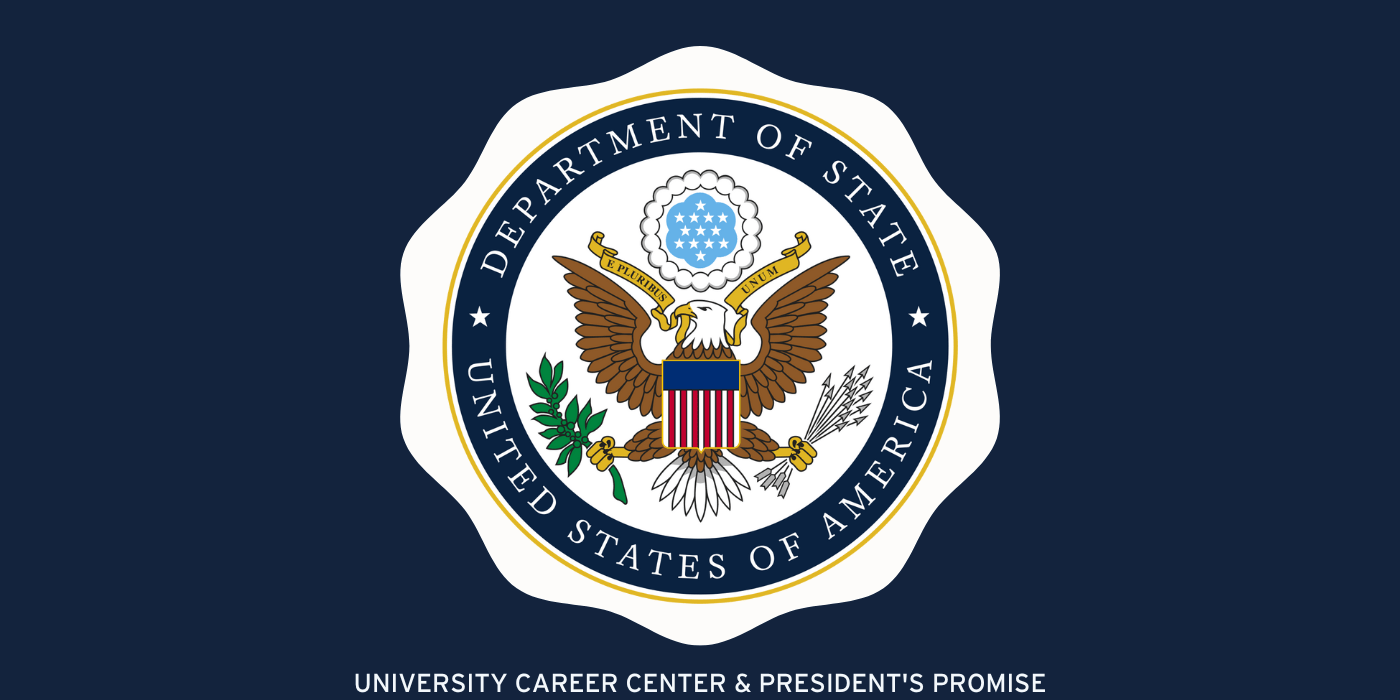 Location: Virtual
Calling all cyberspace and digital policy experts!

The U.S. Department of State's NEW Bureau of Cyberspace and Digital Policy (CDP) is hiring. Since its inception in 2022, CDP has been at the forefront of American cyberspace and digital security, policy, and affairs.

We are looking for innovative, passionate, and policy-focused candidates to join our team as Foreign Affairs Officers (GS-11, GS-12, GS-13, or GS-14, depending on education & experience). Explore our Virtual Career Booth. Together, we can shape the future of cyberspace and digital policy.
We hope you will join us for this event!
Questions? Contact the University Career Center & President's Promise at ucc-recruiting@umd.edu.
Note: We are helping to promote this external event as it may be of value to the University community. However, this external event is not affiliated with the Career Center or the University of Maryland.
Event Type: Career Fairs
Event Location: Virtual
Industry: Government, Policy, Law & International Affairs