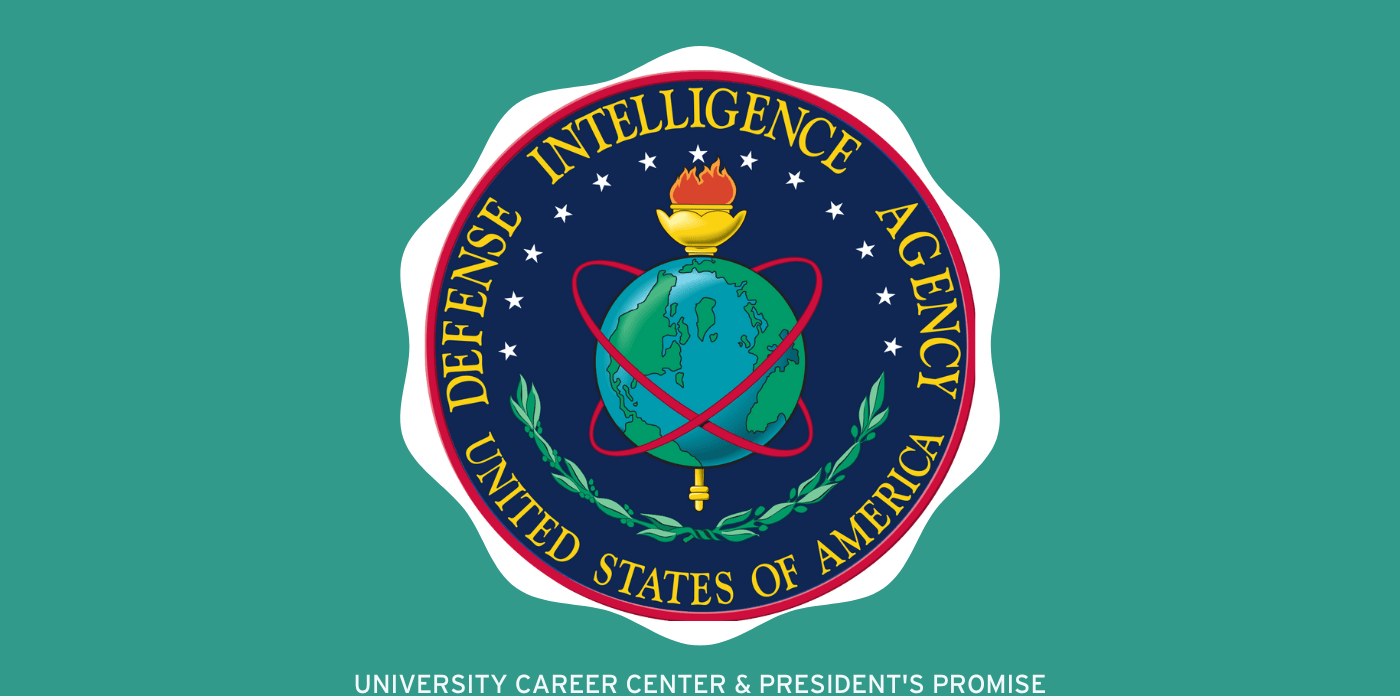 Location: Due to the number of RSVPs, the location has been changed to LeFrak Hall, room 2205.
Learn more about DIA and the intelligence community.  Find out what they do at the DIA, who they are, what they look for in candidates, their security process, their internship programs, their elite benefits, how to have a successful application, how to apply to the agency and much, much more. You will hear from Career Development Officers from various career fields like Analysis, Human Intelligence, Science and Tech, Counterintelligence and Office Management and Infrastructure.  They will discuss their career field to include information about their positions and requirements. You'll have the opportunity to directly ask questions and speak to the career field subject matter experts.  This will be a fun and interactive event with prizes and giveaways.  As a participant of the event, you will receive a special UMD student invitation that will allow you to apply for open, hidden vacancy announcement positions.
Questions? Contact the University Career Center & President's Promise at ucc-recruiting@umd.edu
Please note: UMD is committed to creating an accessible and inclusive environment for all faculty, staff, students, and visitors. If you would like to request accommodations for this event due to a disability, please notify us at least seven (7) days in advance. We will do our best to make arrangements for program access. Please contact the Career Center at 301.314.7225 with your specific request and be sure to include the event title, date, and time.
Health Acknowledgement: We are pleased to be offering this in-person event, and we are continuing to monitor the impact of COVID-19 on the University campus and in the MD/DC area. For current campus COVID-19 guidance, please visit this site.
The University of Maryland actively subscribes to a policy of equal employment opportunities. Organizations requesting services from the University of Maryland shall be equal opportunity employers in accordance with all applicable state and federal laws. The University Career Center's policy of non-discrimination applies to all current and prospective employers participating or seeking to participate in University Career Center employment services or educational activities.
Event Type: Employer Events
Event Location: On-Campus
Industry: Consulting, Finance, Operations and Entrepreneurship, Government, Policy, Law & International Affairs, Health and Sciences, Technology & Data