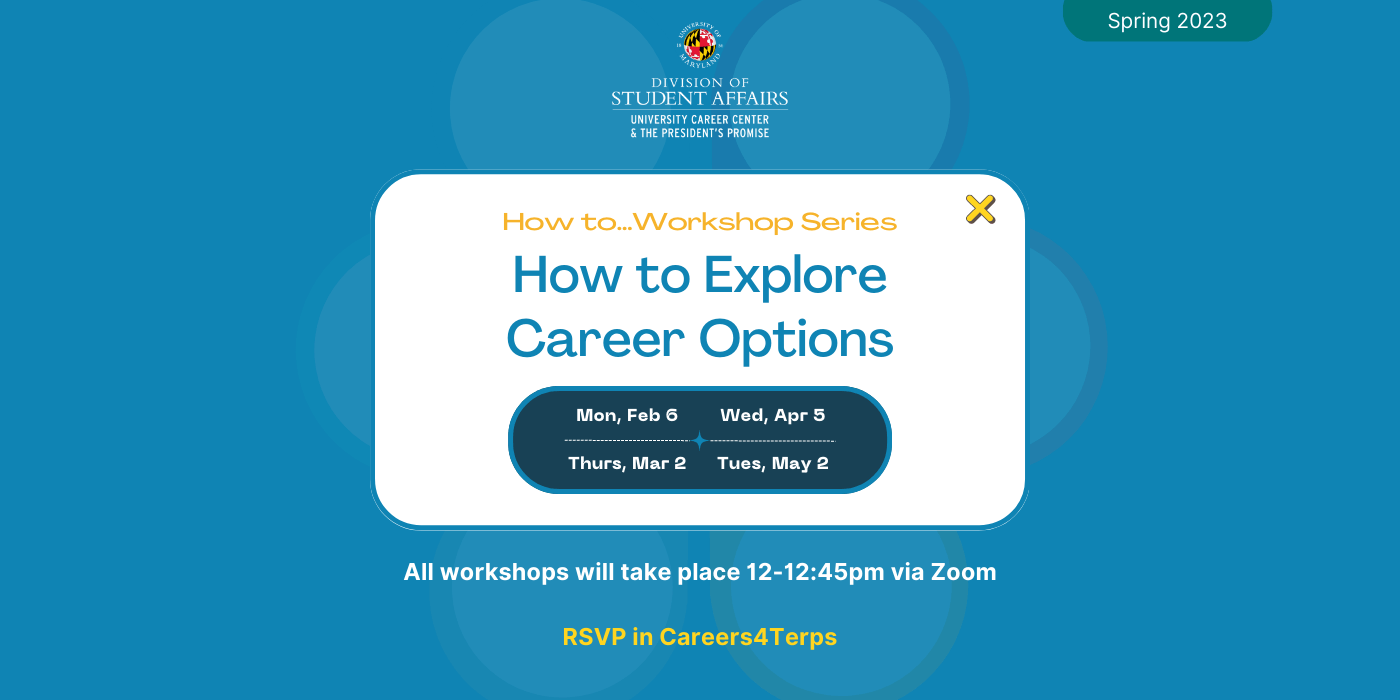 Location: Virtual Event
Are you trying to figure out what you want your career path to be but have no idea where to start? Do you have interests, but aren't sure how you could turn them into a career? Do you feel unsure about what major to choose and what potential career paths different majors could lead to? This 45-minute session is meant to start to help you answer some of these questions.

In this session, we will discuss:
Tools and resources available through the University Career Center to help you explore and learn more about possible career pathways
Campus resources that can help you further explore majors on campus so that you can make an informed decision in your major choice
Experiences that exist both on-campus and off-campus to help you learn more about potential fields of interest
How you can use what you learn to inform the next steps of your own career journey
RSVP via the link below for the Zoom link!
Questions? Contact Kevin Kenneally, kkenneal@umd.edu
Event Type: Workshops & Panels
Event Location: Virtual
Industry: Agriculture, Environment & Sustainability, Arts, Communication & Design, Consulting, Finance, Operations and Entrepreneurship, Education, Human Services & NonProfit, Government, Policy, Law & International Affairs, Health and Sciences, Hospitality, Sports & Recreation, Technology & Data