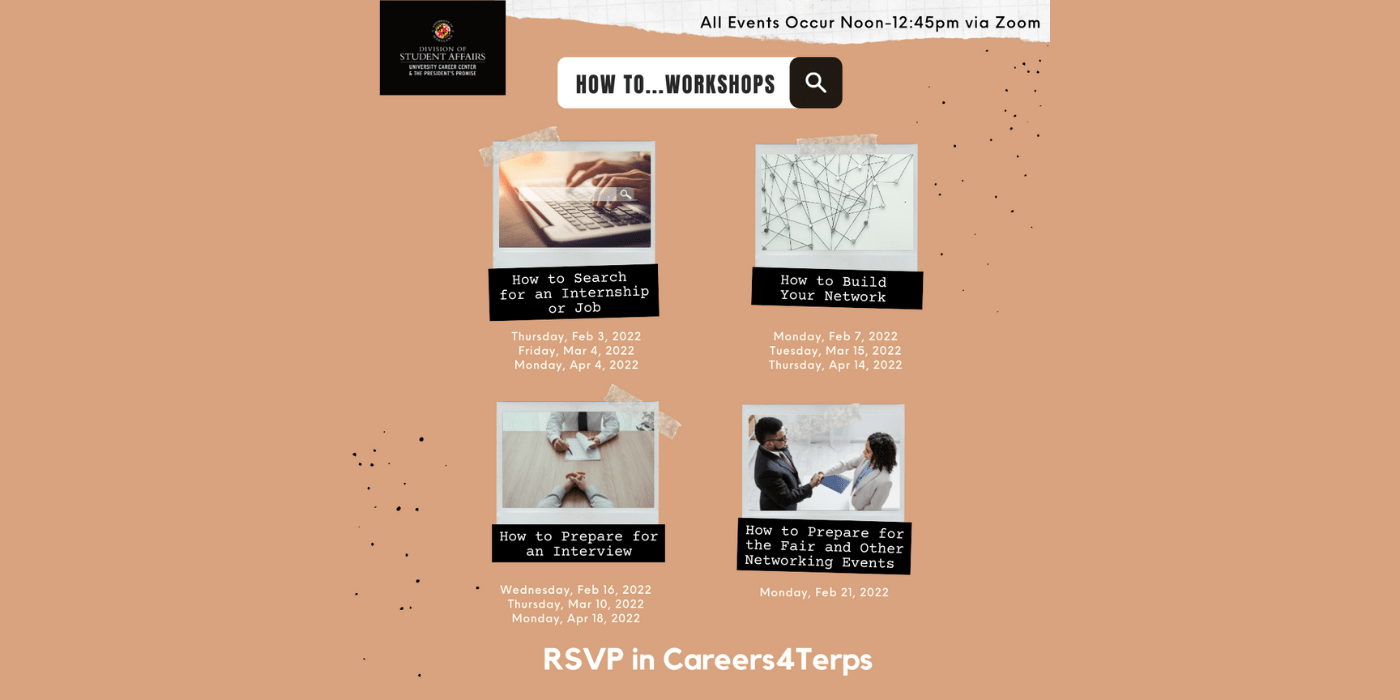 Location: Virtual Event
The Spring 2022 Career & Internship Fair is coming up on Wednesday, February 23, Thursday, February 24 and Friday, February 25.  The purpose of this workshop is to help students prepare for the fair (and other networking events) by sharing tips and insight into what to expect.

In this session, we will discuss:
Tips on how to best prepare for the fair, including researching which employers will be in attendance and generating questions/talking points when interacting with the employers.
 
What you can expect during the Career & Internship Fair, including how to set yourself up for success during the event.
 
How to follow-up with employers after the fair and what to say in post-fair communication.
Event Type: Career Fairs, Workshops & Panels
Event Location: Virtual
Industry: Agriculture, Environment & Sustainability, Arts, Communication & Design, Consulting, Finance, Operations and Entrepreneurship, Education, Human Services & NonProfit, Government, Policy, Law & International Affairs, Health and Sciences, Hospitality, Sports & Recreation, Technology & Data