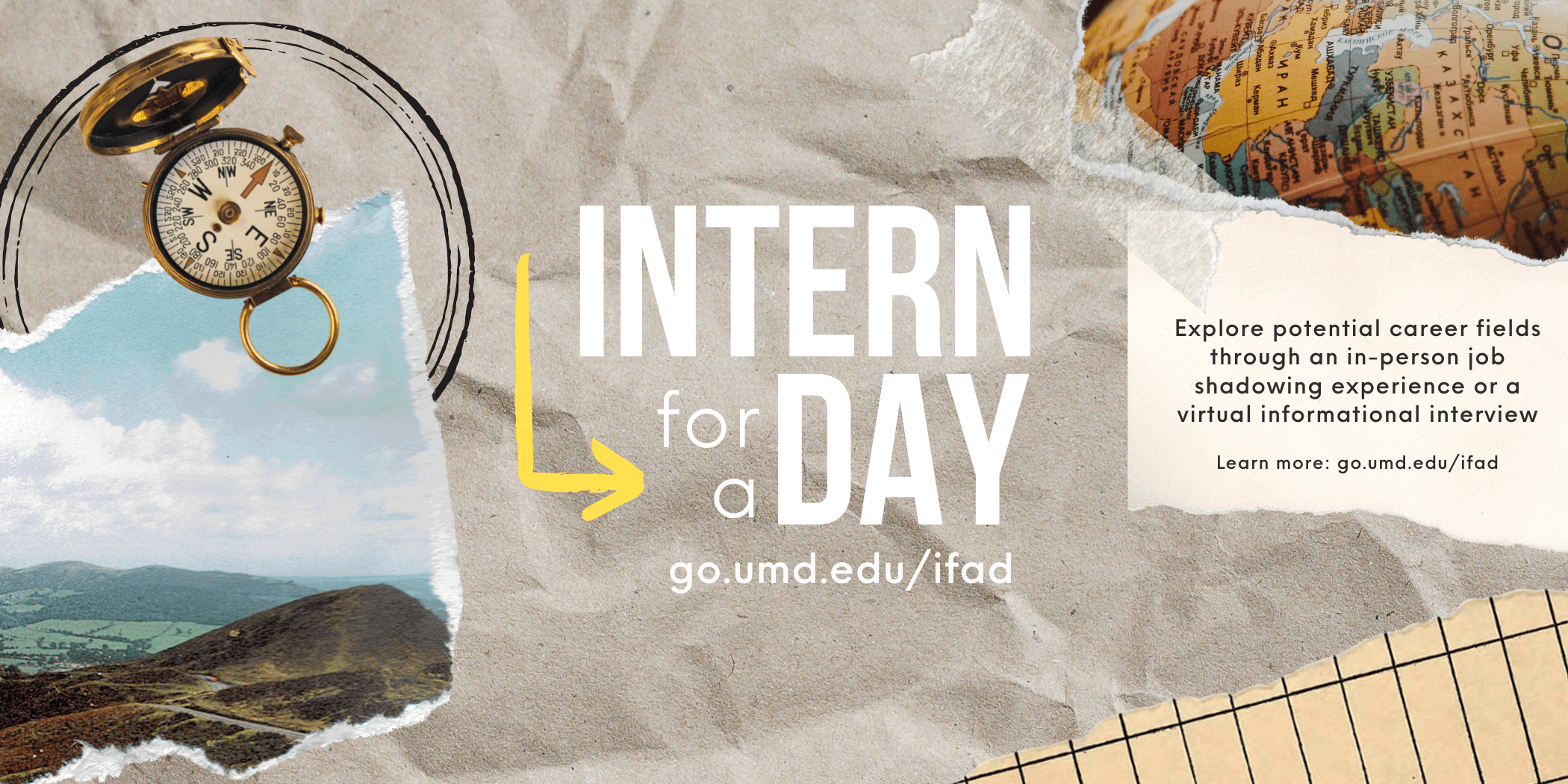 Location: Virtual Event
This mandatory virtual orientation is for undergraduate students interested in participating in Intern for a Day. In Fall 2022, students can get connected to either (1) an in-person job shadowing experience (half-day or full-day) or (2) a one-hour virtual informational interview through this program.
In order to receive the Intern for a Day application, it is mandatory to fully complete this asynchronous online orientation - including 1 activity and 3 quizzes - available at go.umd.edu/ifad beginning Monday, September 26, 2022.
Throughout the orientation, students will learn about the Intern for a Day application process, job shadowing/virtual informational interviews available, the student/professional matching process, and insight on how to prepare for the experience.
More information about Intern for a Day can be found at go.umd.edu/ifad
The Intern for a Day application deadline is Sunday, October 9, 2022 at 11:59 p.m.
Questions? Contact ifad@umd.edu
Event Type: Workshops & Panels
Event Location: Virtual