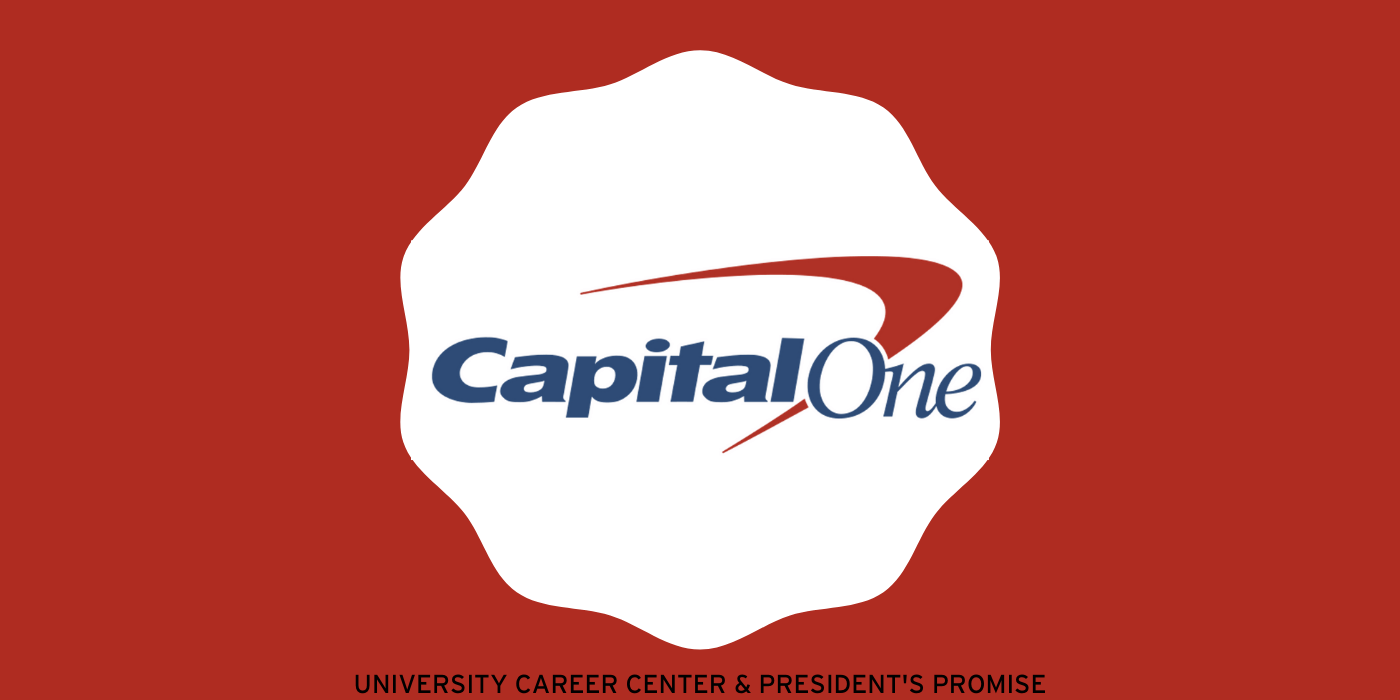 Location: The registration link is posted in Careers4Terps (C4T). The event is virtual.
We are excited to be hosting a variety of virtual events throughout the summer, aimed at supporting students as they continue to navigate the recruiting process. Please see below for the event details and registration information. Please know that while we would welcome students to all of these sessions, they may sign up for the specific sessions that interest them or work with their schedule.
Learn about internship and full-time opportunities at Capital One
All Programs
6/28/22, 4:30 PM EST: Get to Know Capital One Internship & Full Time Opportunities
Tech Programs
6/23/22, 12:00 PM EST: Tech Info Session 

6/30/22, 12:00 PM EST: Tech Info Session (Focus on CODA)
6/23/22, 11:00 AM EST: Analyst Info Session 
Join 1:1 and small group conversations with Capital One associates
6/21/22, 5:00 PM ET: Get to Know a Capital One Analyst

6/27/22, 2:00 PM ET: Acing Capital One's Job Screening Assessments 

6/30/22, 5:00 PM ET: Capital One D&I Meet and Greet 
Note - These chats are direct conversations with Capital One Associates! Please register in advance and come with questions.
Develop your professional skills
6/21/22, 11:00 AM EST: Skill Building: Successful Storytelling in your interviews 

6/23/22, 5:00 PM EST:  Professional Development: How to Stand Out When Starting a New Role 

6/24/22, 11:00 AM EST: Business Case Workshop 6/24/22, 1:00 PM EST: Technical Case Workshop 
Questions? Contact the University Career Center & President's Promise at ucc-recruiting@umd.edu
Note: We are helping to promote this external event as it may be of value to the University community. However, this external event is not affiliated with the Career Center or the University of Maryland.
The University of Maryland actively subscribes to a policy of equal employment opportunities. Organizations requesting services from the University of Maryland shall be equal opportunity employers in accordance with all applicable state and federal laws. The University Career Center's policy of non-discrimination applies to all current and prospective employers participating or seeking to participate in University Career Center employment services or educational activities.
Event Type: Employer Events
Event Location: Virtual