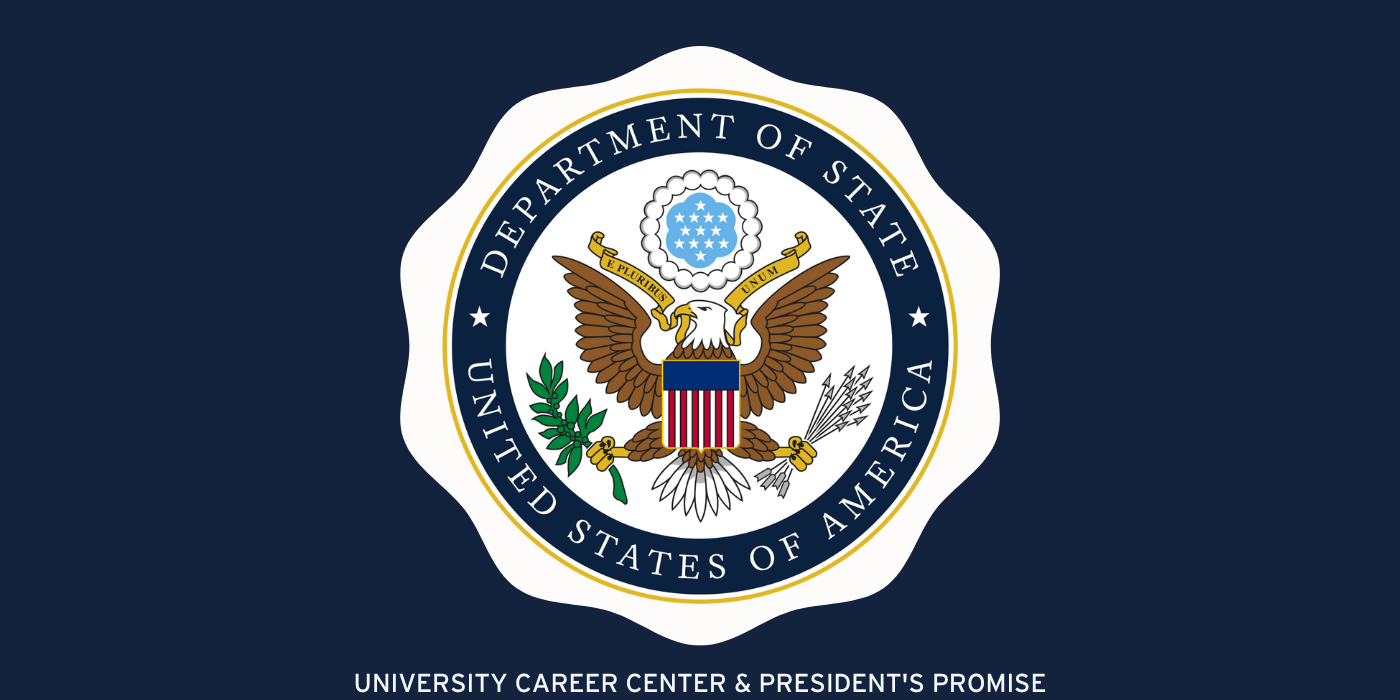 Wednesday, May 24th, 2023 | 6:00 - 7:15 PM ET 
Have you considered a career involving world travel, generous benefits, and representing America overseas?  Join a discussion with Foreign Service Office Managers to learn about their career and family life as they work in our U.S. Consulates and Embassies overseas.  This event will discuss the specifics of applying for and working as a Foreign Service Office Management Specialist. 
We hope you will join us for this event!
Questions? Contact the University Career Center & President's Promise at ucc-recruiting@umd.edu.
Note: We are helping to promote this external event as it may be of value to the University community. However, this external event is not affiliated with the Career Center or the University of Maryland.
Event Type: Employer Events
Event Location: Off-Campus
Industry: Government, Policy, Law & International Affairs