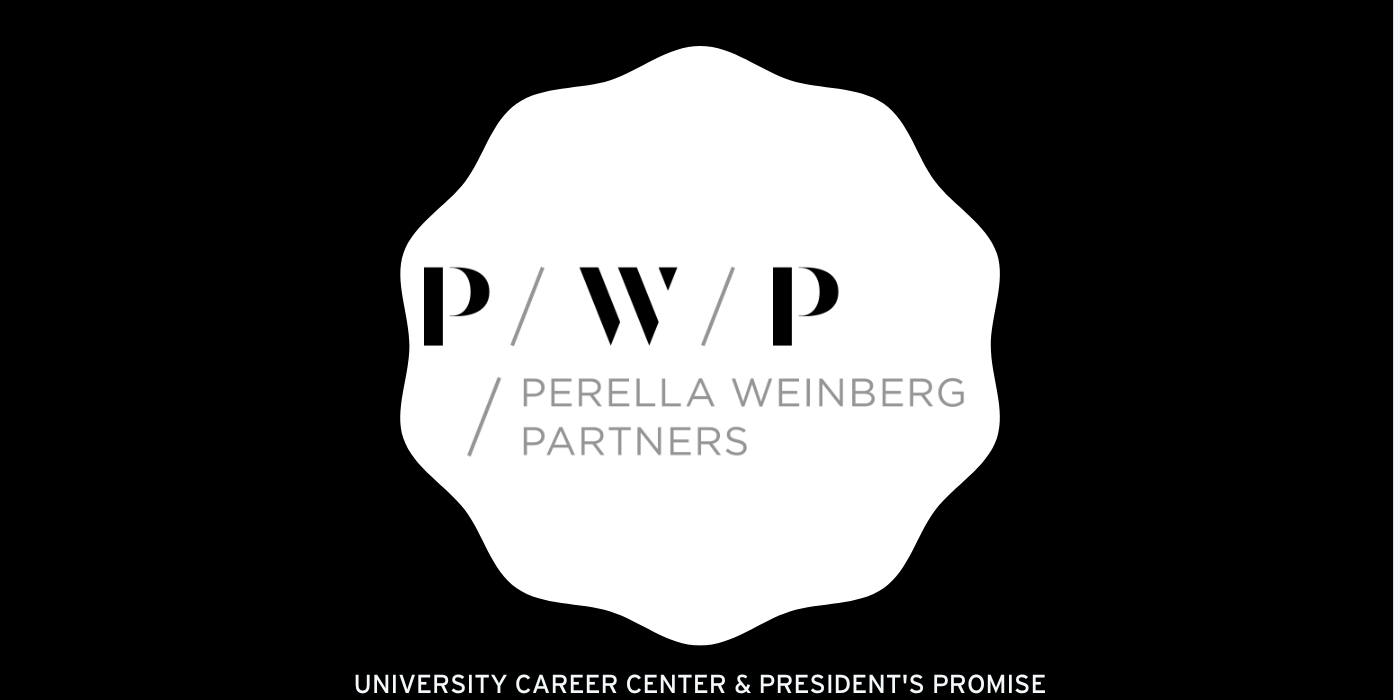 At Perella Weinberg Partners, we strive to cultivate an environment that values inclusion and supports people from all backgrounds. We recognize that diversity in people and ideas creates a vibrant environment, and aim to recruit Analysts with exceptional ability and dynamic points of view.
Sign up for a Meet & Greet to speak with our team to learn more about our Firm, Advisory Women's and Diversity Prep Program, and Summer Analyst Program.
Eligibility: Women, Black, Hispanic/Latino, Native American, and/or LGBTQ+ undergraduate students based in the US graduating between December 2024 – June 2025.
Registration Deadline: January 1st 2023 11:55 PM
Capacity is limited. Selected students will be notified via email to signup for a time slot. 
Note: We are helping to promote this external event as it may be of value to the University community. However, this external event is not affiliated with the Career Center or the University of Maryland.
Event Type: Employer Events
Event Location: Virtual
Audience: Race/Ethnicity
Industry: Consulting, Finance, Operations and Entrepreneurship