Financing Your Internship
There are scholarship opportunities available through campus and off-campus to help fund unpaid internships.
Bright Futures Initiative: 'Unpaid Internship' Scholarship Fund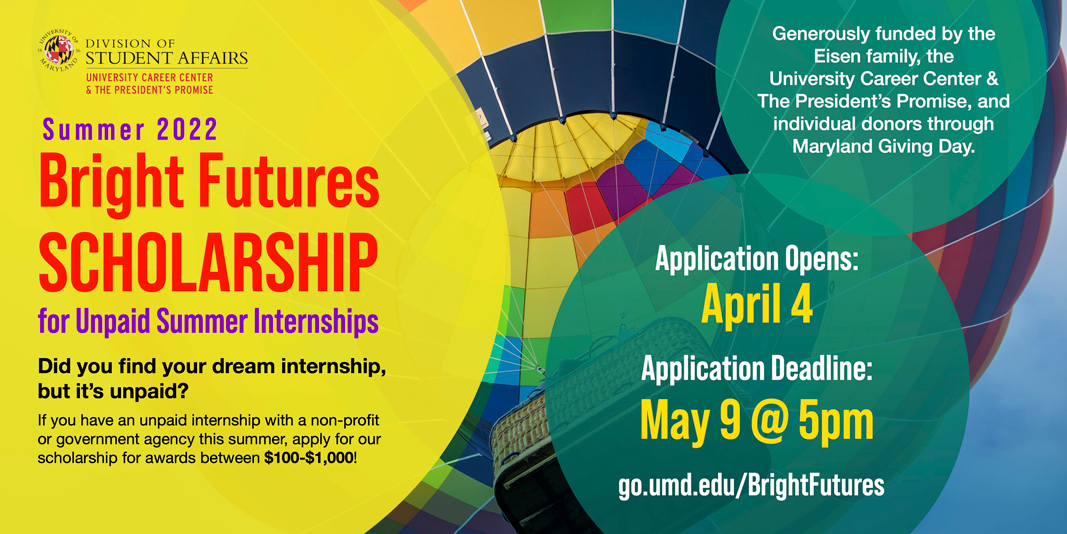 Bright Futures Scholarship Information 
Application Opens: Monday, April 4th, 2022 
Application Deadline: Monday, May 9th, 2022 at 5PM EST

The Bright Futures Initiative awards students with need-based scholarships ranging from $100-$1,000 to help offset expenses incurred during unpaid internships. Scholarships are generously funded by the Eisen Family, the University Career Center & The President's Promise, and individual donors through Maryland Giving Day.  
Eligible Candidates:
All registered University of Maryland, College Park undergraduate students returning to campus for the fall 2022 semester, who have an internship for summer 2022, are eligible to apply.  Graduating seniors (May 2022 & August 2022) are not eligible.
Preference will be given to juniors and seniors graduating in December 2022 and to those who have not previously received an award.
Internships Must Meet the Following Criteria:
Unpaid on-campus or off-campus internship with a non-profit or government agency
Offered during the summer and completed by the start of fall semester
Supervised by a professional in the field
 
Should a student participate in-person at an internship site, then adherence to current state and local COVID-19 directives, and CDC guidelines is required. Also, should such a student elect to continue in-person at the internship, it is done at the student's own risk.
If you are interested in financially contributing to the Bright Futures Initiative, please visit brightfutures.umd.edu.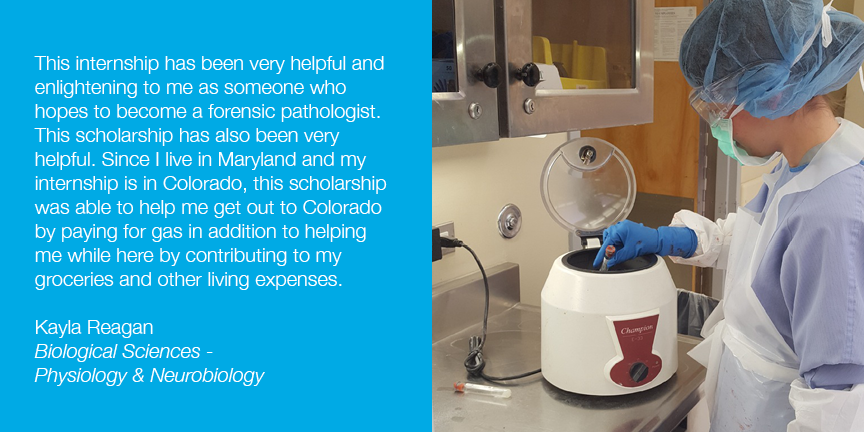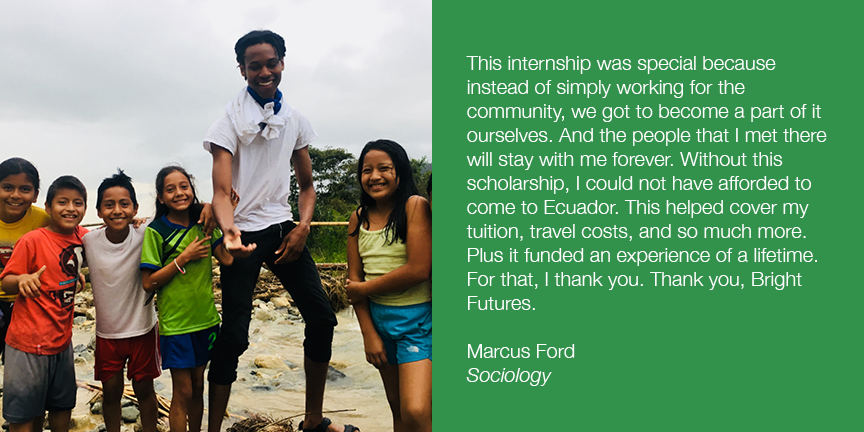 Other Scholarships Available for Unpaid Internships Through University of Maryland:
Check with your academic advisor or college office to see if there is any special funding available.
External to University of Maryland:
Check professional associations in your field(s) of interest to see if they offer awards or scholarships for students