Financing Your Internship
Scholarship opportunities are available through and off-campus to help fund unpaid internships!
Bright Futures Initiative: 'Unpaid Internship' Scholarship Fund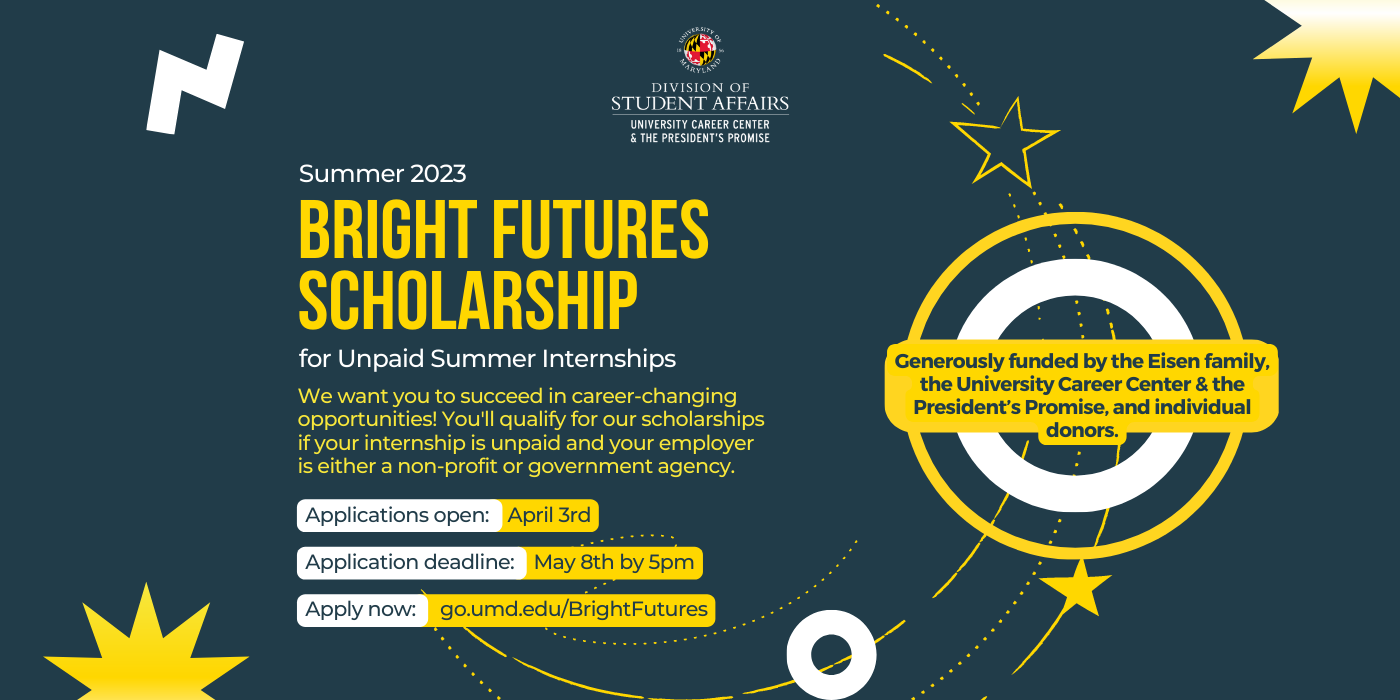 The summer 2023 application is opening on April 3rd!  
The application deadline is 

May 8 at 5 pm.
The Bright Futures Initiative awards students with need-based scholarships ranging from $100-$1,000 to help offset expenses incurred during unpaid internships. Scholarships are generously funded by the Eisen Family, the University Career Center & The President's Promise, and individual donors through Maryland Giving Day.  
If you want to contribute financially to the Bright Futures Initiative, please visit brightfutures.umd.edu
2022 Bright Futures Scholarship Testimonials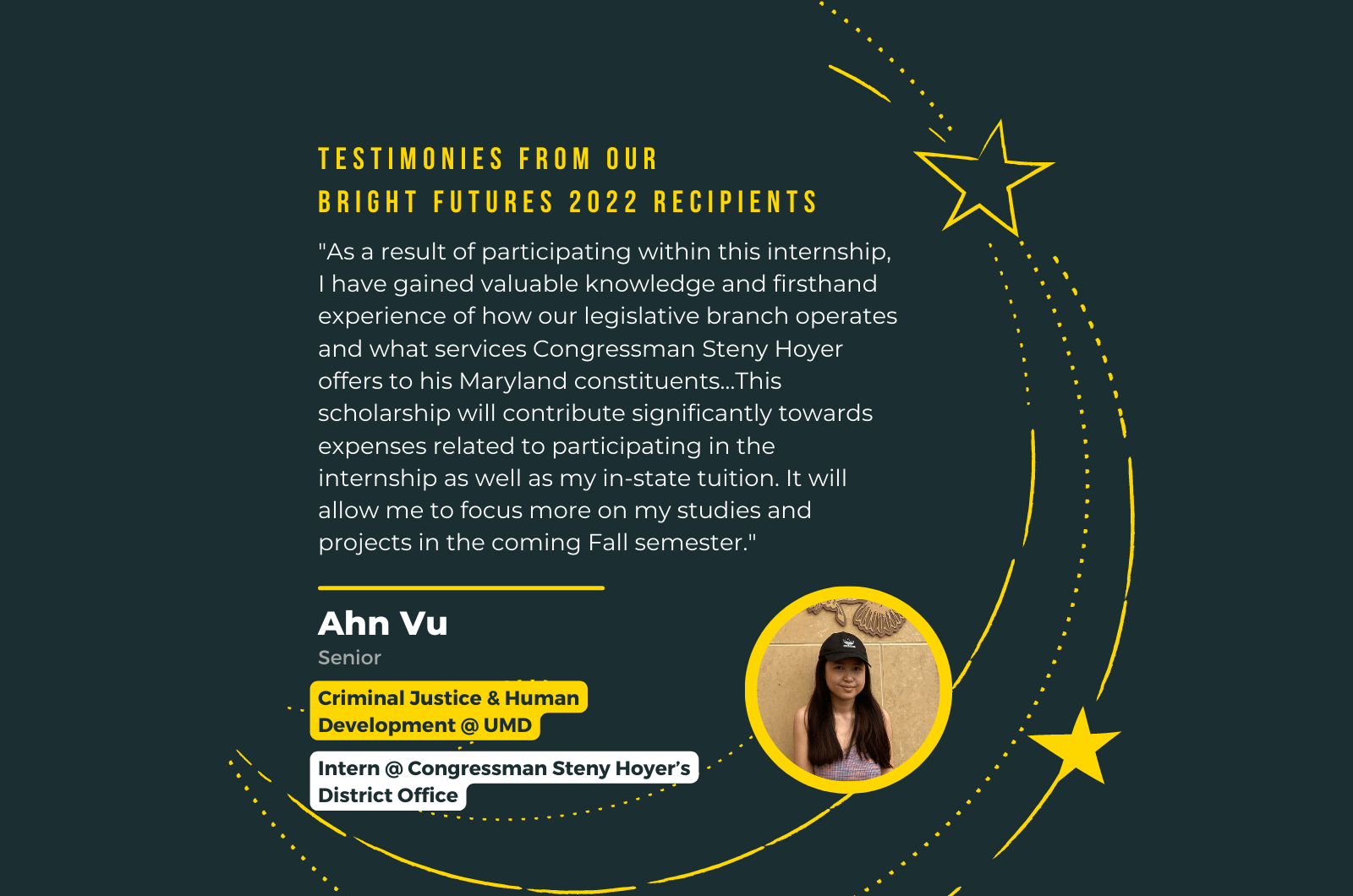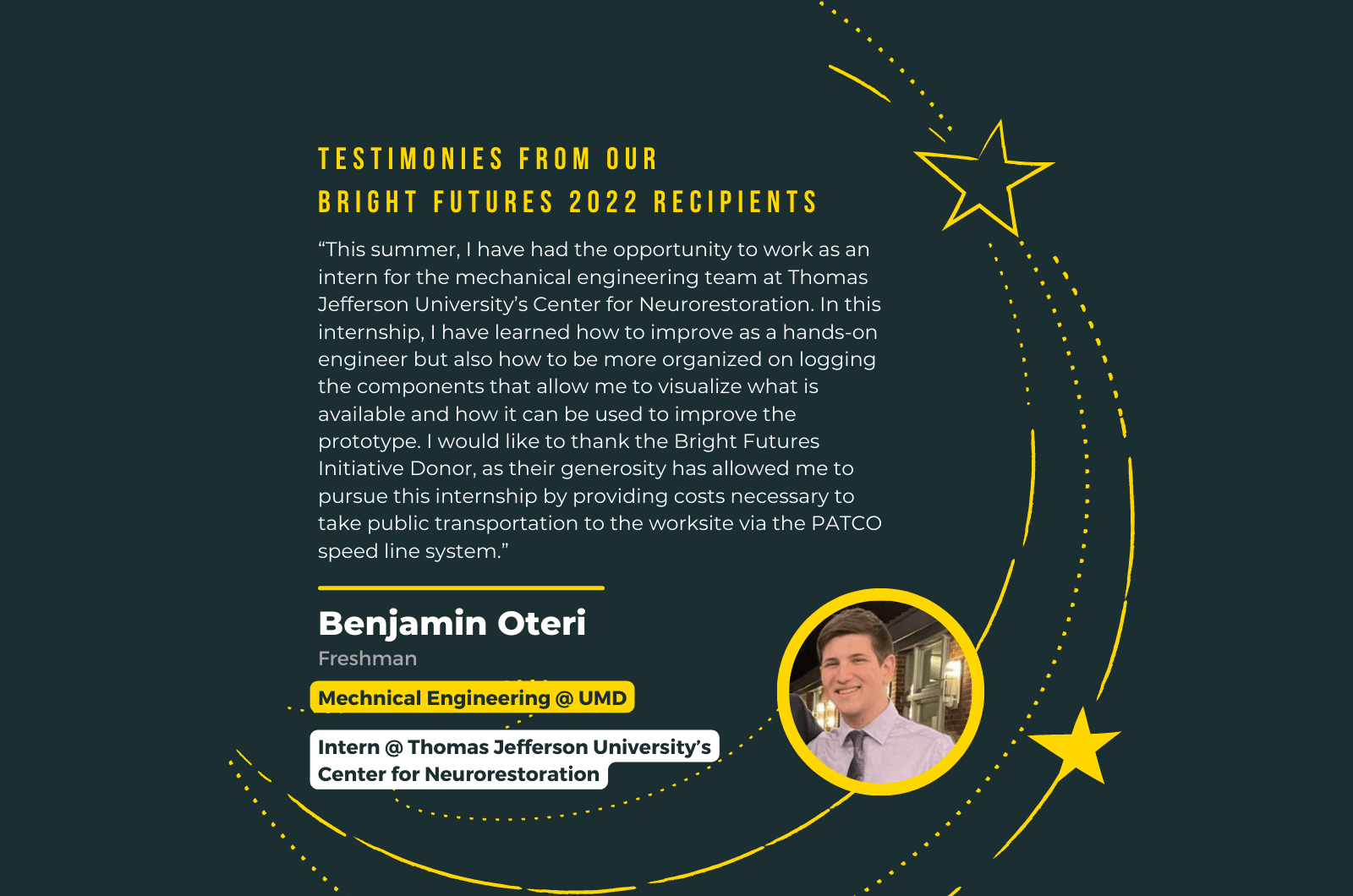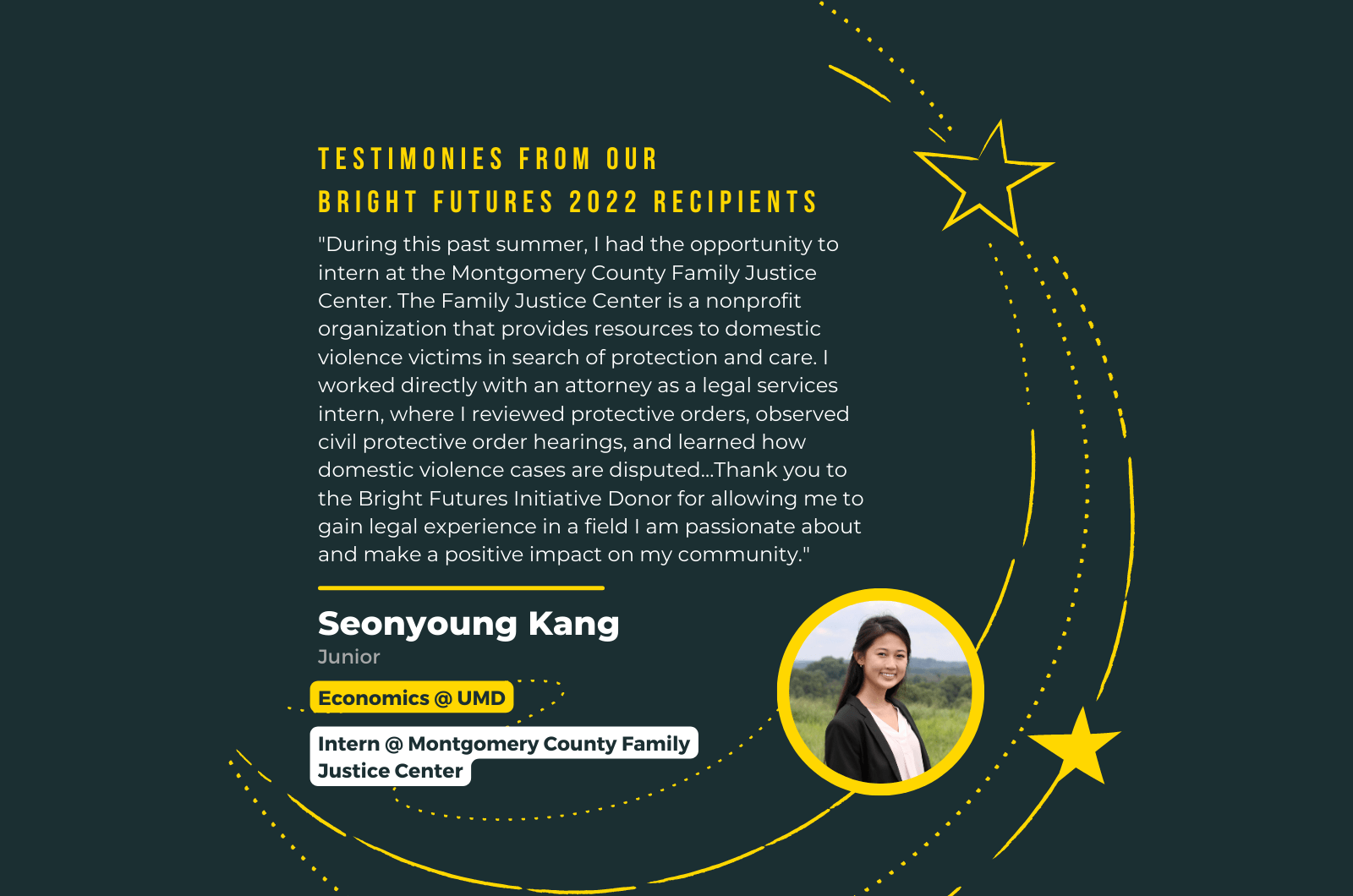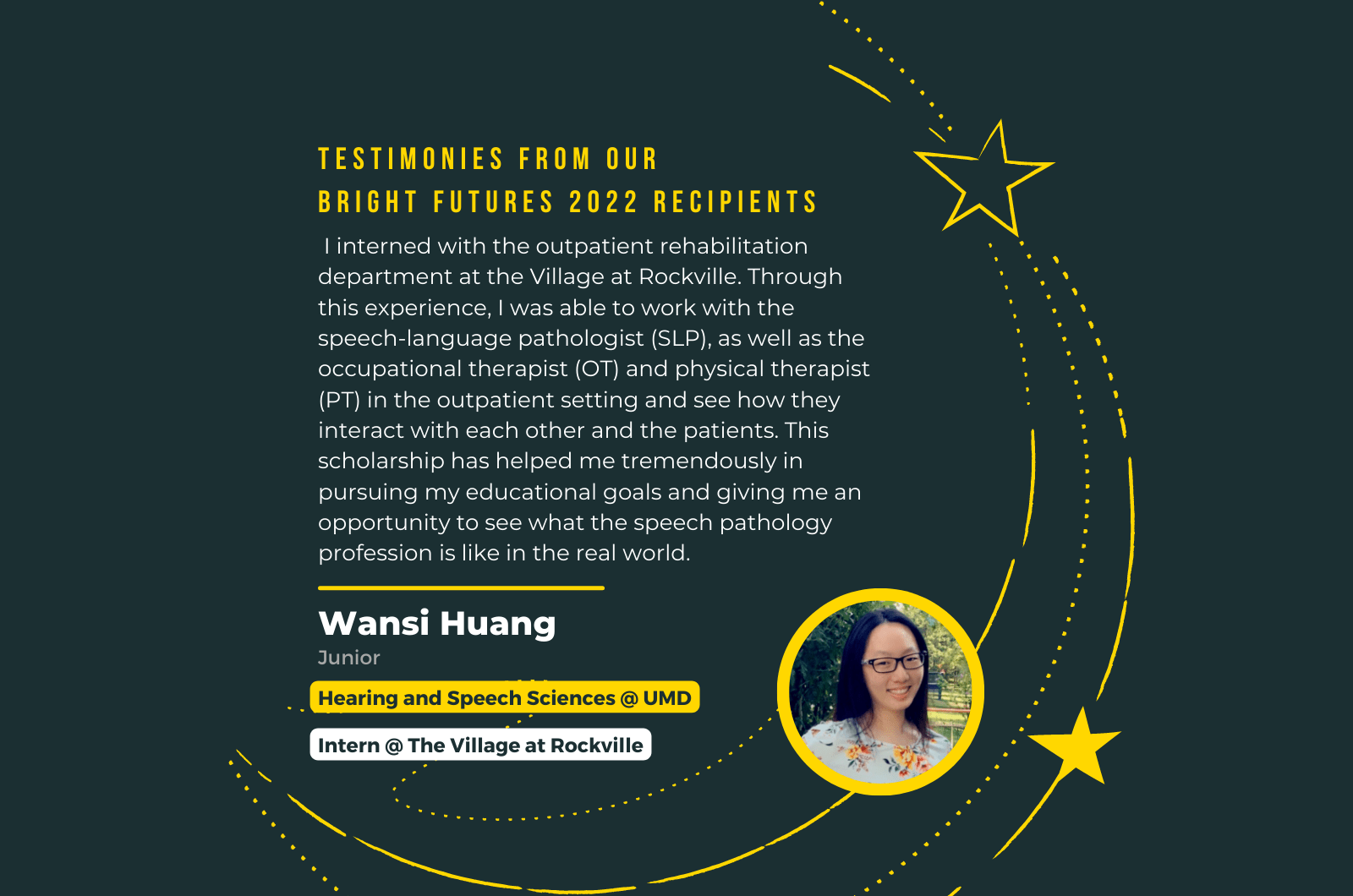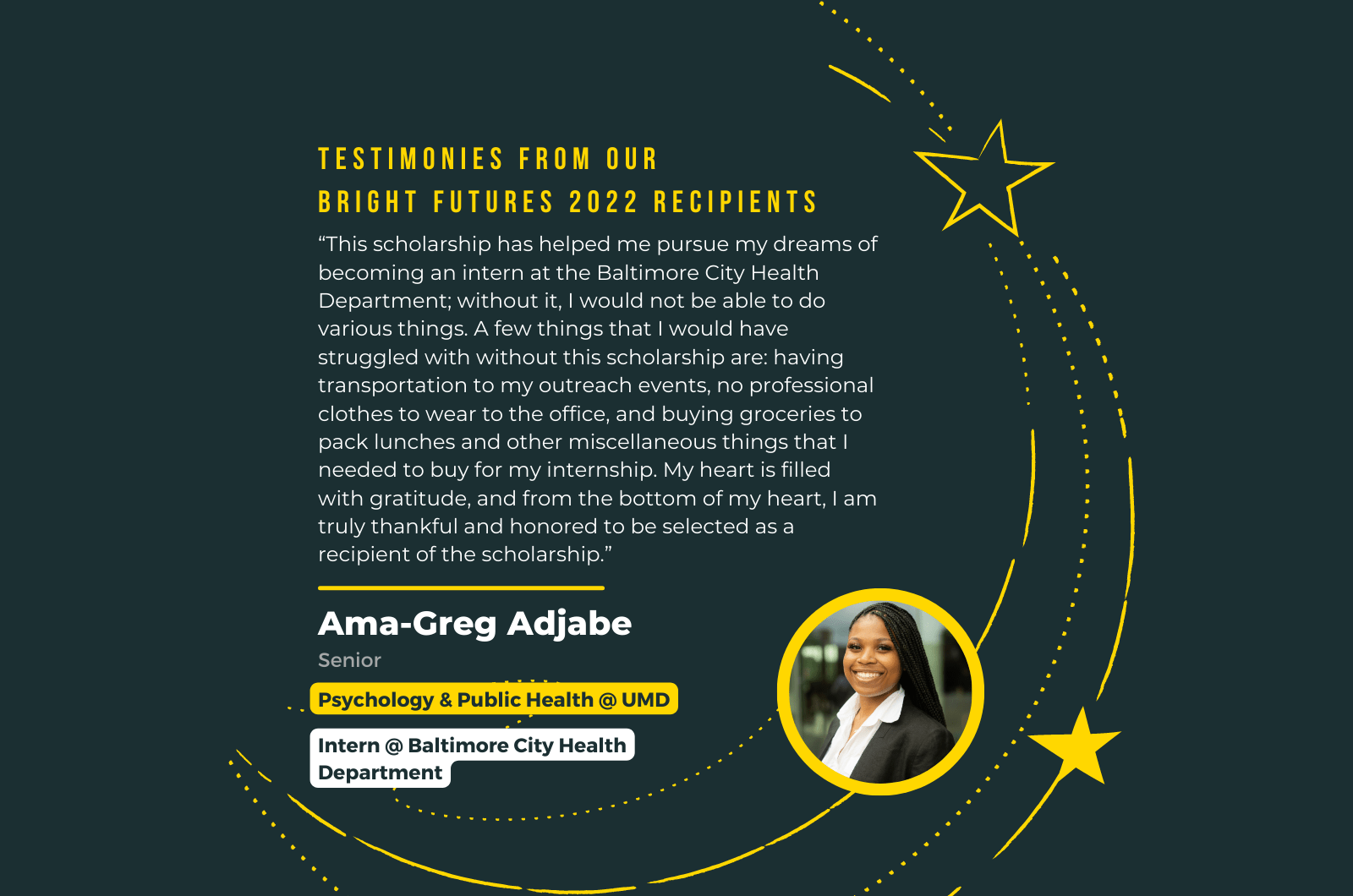 External to University of Maryland:
Check professional associations in your field(s) of interest to see if they offer awards or scholarships for students